The West African Examinations Council release the timetable for 2020 West African Senior School Certificate Examination.
Federal government declared graduating student to resume August 4 and WASSCE to commence August 17, 2020 through September 12, 2020.
As Waec begin on the 17th, see how Nigerian states get ready to reopen schools this week. Nigeria government stated Secondary schools should reopen in August
Based to the timetable Naijablaze spoted, the examination begins on Monday, August 17, 2020 and finish on Saturday, September 12, 2020.
See the 2020 WAEC timetable: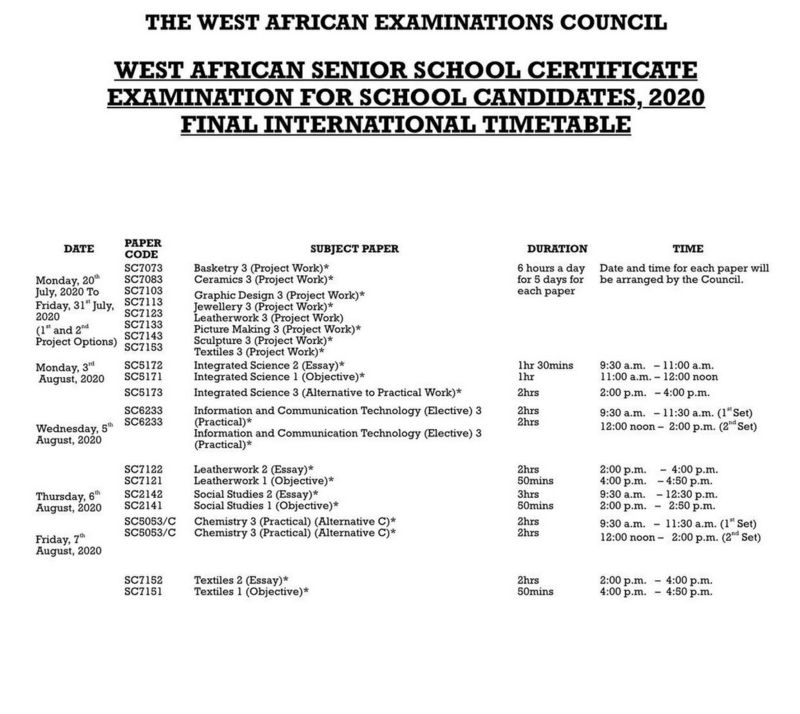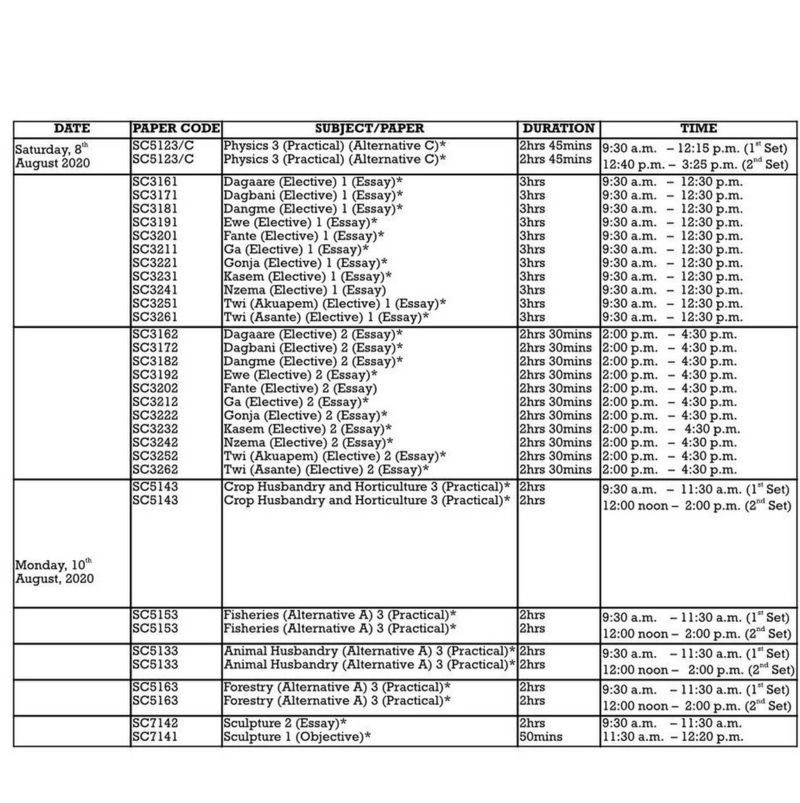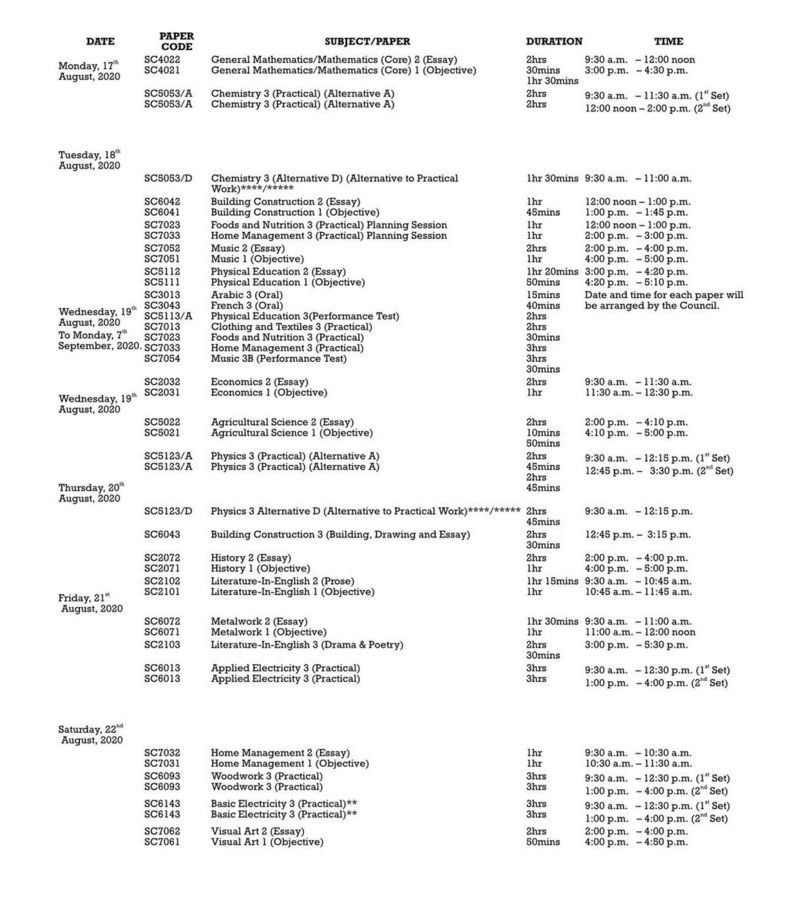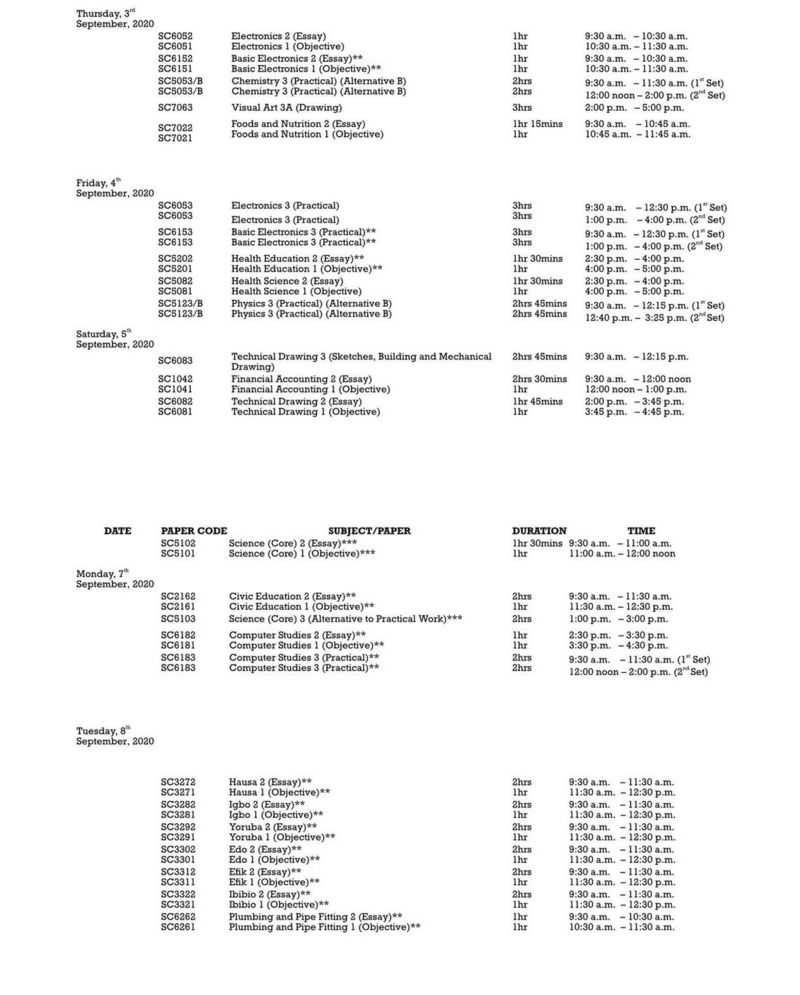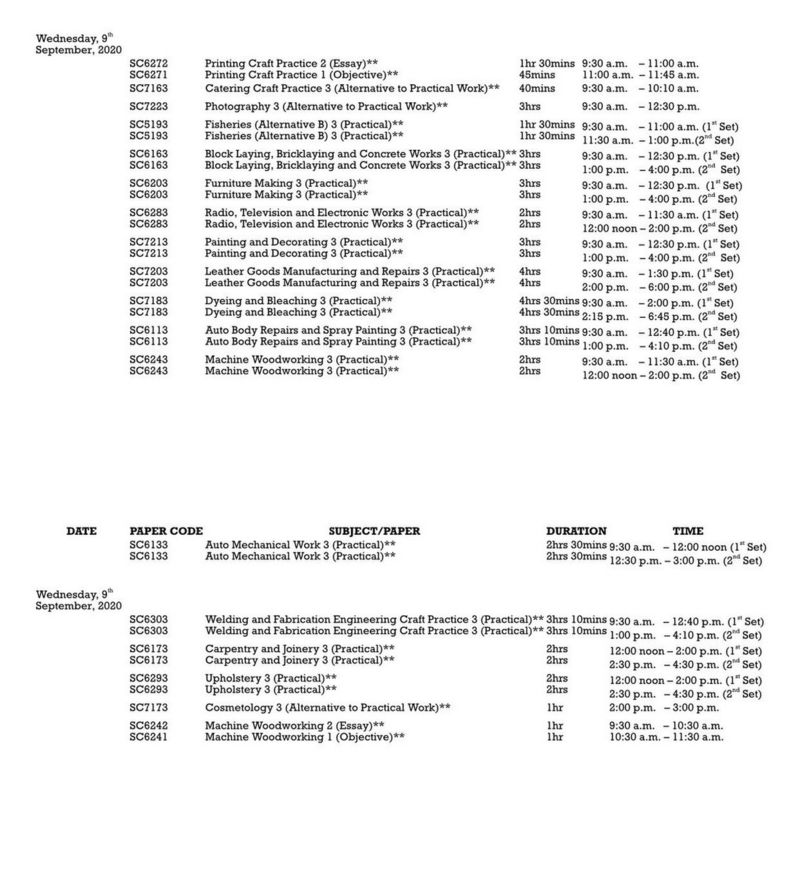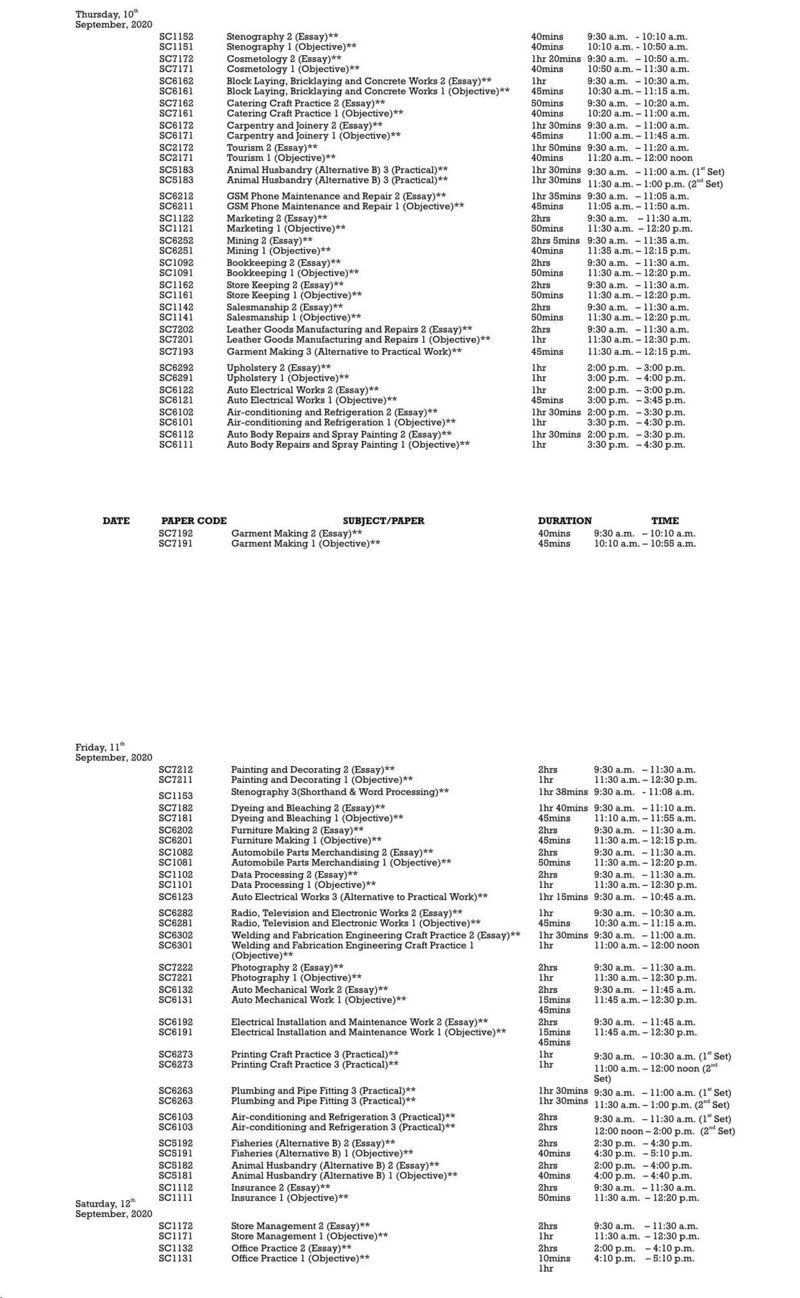 The Council instruct candidates to obey rules and regulations so as to guide the conduct of the examination. Doing away with all kind of malpractice and abide by all Covid-19 protocols the examination centre introduce.